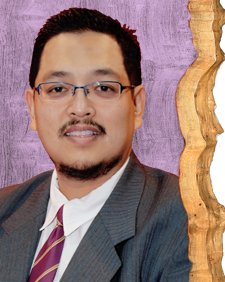 Prof. Ahmad Farhan Mohd Sadullah
Universiti Sains Malaysia, Malaysia


Title:
Civil Engineering: The Saviour of Humanity in Facing Disruptions and Uncertainties of the Future
Abstract:
There have been many uncertainties in our life over the past three years. The anticipated disruptions due to the 4th Industrial Revolution (4IR) was gradually being realized, yet there were still many sceptics that the hype of 4IR would not really impact humanity as severe as predicted by the World Economic Forum, as first announced to the world by Klaus Schwab in the year 2017.
Many had regarded the disruptions of the 4IR would be on the "good to haves" rather than the "must-haves", therefore the uptake for adjustments have been rather slow, especially in the low and middle income countries.
However, when the world was hit by the COVID-19 pandemic in 2020, the drastic adjustment to the new normal had to come. The scepticism towards the disruptions had gone, and the whole world, rich and poor were forced to adjust, now for survival.
The needs of humanity nevertheless remain the same, and the sustainable development goals are still very much aspired by all.
An articulation on how the civil engineering discipline can play a critical role in ensuring humanity to survive will be made. Civil engineers and the civil engineering profession have been the critical enabler to furnish the needs of humanity and the world at large. From building to infrastructure, and to water supply and the environment, civil engineers have been instrumental behind their development, operations and sustainability.
But can civil engineers survive the latest disruptive onslaught, and can the profession and the industry, often blamed to be the slowest to pick up technology and change, survive the disruptions by both the 4IR and now escalated by the post-pandemic new normal requirements. The author will make his arguments on the role of civil engineering in facing the challenges and uncertainties of the present and the future.
Research Area:
Transportation Engineering, Civil Engineering


Research Experience:

Farhan is a Professor in Transport Studies at the School of Civil Engineering, Universiti Sains Malaysia and is presently, the Deputy Vice-Chancellor (Academic & International) of USM. He is one of the pioneering land present Commission Member of the Land Public Transport Commission (SPAD). He was appointed as the Director General of the Malaysian Institute of Road Safety Research (MIROS) between 2008 and 2011.
Professionally, he is a life member of the Road Engineering Association of Malaysia (REAM), member of the Intelligent Transport System (ITS) Malaysia, Institution of Transportation Engineers (ITE), Institution of Engineers Malaysia (IEM), Road Engineering Association of Asia and Australasia (REAAA), and the Transportation Science Society of Malaysia (TSSM).